Hygiene is an important thing to consider in any workplace, whether you're running a fish and chip shop, a building site or an office in the city. The type of environment you work in or oversee will have a bearing, certainly in terms of the steps you'll need to take to look after yourself and others. But the basic principles of personal hygiene are the same everywhere.
What Can I Do About Personal Hygiene as an Employer?
In some circumstances, personal hygiene can be a tough topic to bring up with your workers, especially if one of them has an issue affecting their coworkers or your customers. If a direct one-to-one conversation with that person about the problem is not appropriate or fills you with dread, something as simple as keeping lavatory areas stocked with deodorant, aftershave, perfume and disposable toothbrushes could do the trick, along with an announcement to all staff (this way you'll avoid singling anyone out).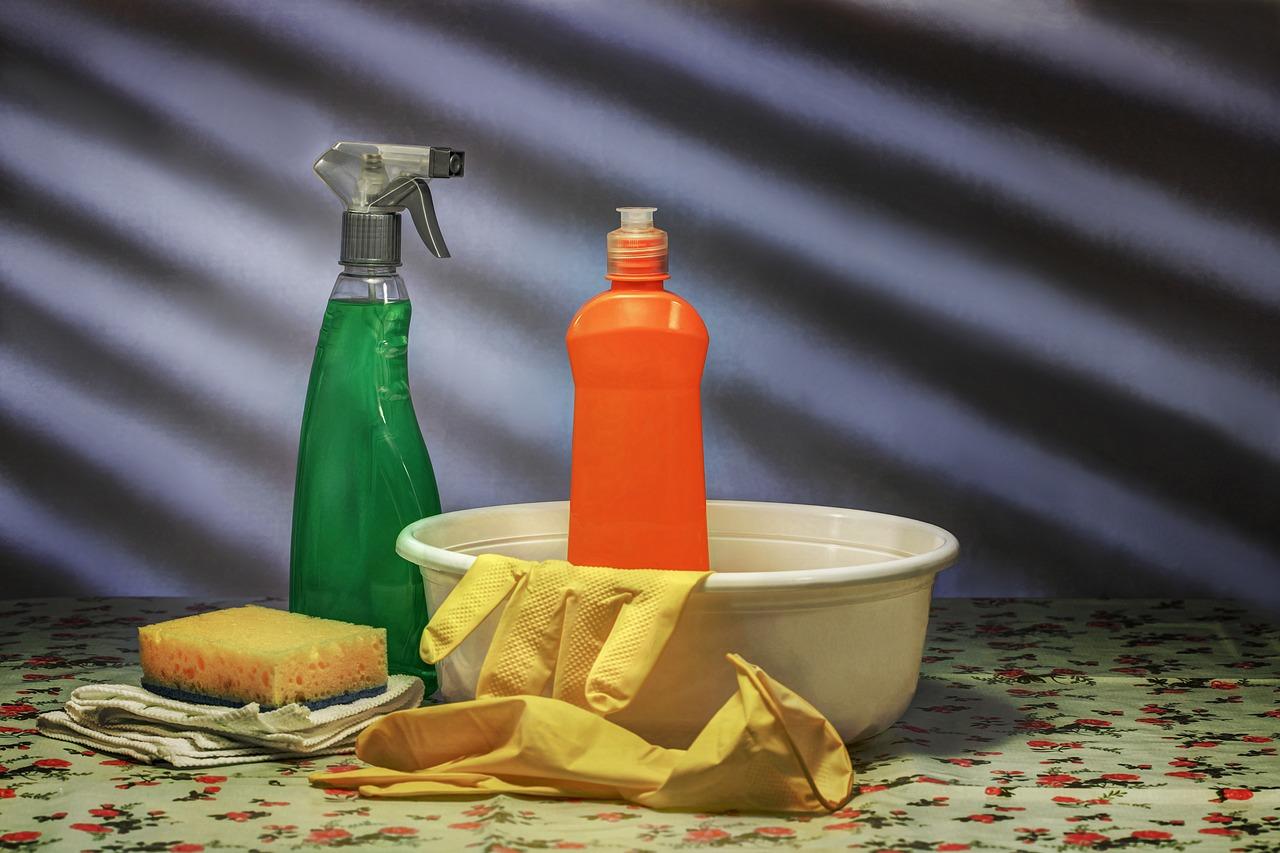 If your workplace provides uniform, one responsibility you have is to make sure your workers have plenty to see them through their working week without having to re-wear day after day. Try to help your staff understand the point of wearing it (be it safety, identity or otherwise) and encourage them to share any concerns over the comfort or condition of their uniform. If they're comfortable and happy, they're more likely to take good care of it.
Clean Environment Means Clean Habits
This might seem self-explanatory to many of us, but keeping the workplace clean, tidy and hygienic is a must for a number of reasons. By doing your bit to ensure proper cleaning processes are in place and giving the building a lick of paint every once in a while, you'll find that your colleagues are more open to keeping it that way.
Keeping your cleaning cupboard well stocked with workplace cleaning and hygiene products will go a long way to laying the foundations for cleanliness.
Policy into Practice
However you feel is best when it comes to addressing individual concerns, it's useful to have a company policy relating to hygiene and cleanliness. This way you can set out expectations of your employees and set standards to adhere to. But such a policy doesn't need to be one-way, you can also set out expectations of the employer, such as how you plan to provide adequate workplace cleaning products and the necessary equipment for staff to maintain their workplace.
If your employees see their employer taking hygiene seriously, they're more likely to follow suit. So if you're planning on adding a cleaning rota to your policy, don't forget to take your share of the responsibility!
Be Considerate
Beyond the embarrassment that could come from a chat about personal hygiene, you should also consider the possibility that a drop in hygiene standards could be a sign of depression, anxiety or one of a number of other mental health issues. Furthermore, your employee may be unwell or taking medication for an illness you're not aware of, with an increase in sweating, for example, being a side effect.
In order to show consideration to your member of staff, and avoid a potential discrimination claim, ask upfront if there are any medical problems to be aware of and whether this may be linked to the issue at hand.
Know the Law
As this is a sensitive subject that's difficult to approach, you need to make absolutely sure that you're sympathetic to your employee's feelings. If a complaint has been raised about the staff member, keep a written record or note of the complaint, then when approaching the staff member, do so in a private area with no judgement in your tone. Disciplinary action should only be an absolute last resort and you'll need to first try the approach of gentle encouragement and setting of expectations.
In the scenario that your employee reacts badly to the way you've approached the issue, make sure you have notes of conversations that took place so you could refer to these and your policy on workplace hygiene. This will help defend against any potential accusations of unfair treatment.
In Summary...
Issue of personal hygiene are never easy to approach. However, as long as you approach the subject with compassion rather than judgement and define expectations via your company policies, you shouldn't go too far wrong.